Loft Bulb
Mains Powered Adjustable LED Bulb
Adjustable 3 panel LED Loft Bulb. Individual LED panels adjust by up to 90 degrees to illuminate hard to reach areas.
4000 Lumens
(Equivalent to 8 x 40W bulbs)
What is a Loft Bulb?
​
The Loft Bulb is an ultra bright, adjustable, 3 panel LED bulb that illuminates even hard to reach areas in a loft.
The Loft Bulb fits in a standard B22 Bayonet batten lamp holder and effectively directs and spreads light around a loft.
​
Each individual panel can be adjusted up to 90 degrees to suit all loft shapes, sizes and constructions.
​
The product is guaranteed for 3 years and has a rated life of 15,000 hours.
​
The Loft Bulb is CE certified, RoHs and WEEE compliant.
Adjustable 3 Panel LED Bulb
​
Ultra-bright Daylight White (6500 Kelvin)
​
Fits In A Standard B22 Bayonet Fitting
​
Equivalent to 8 x 40W Bulbs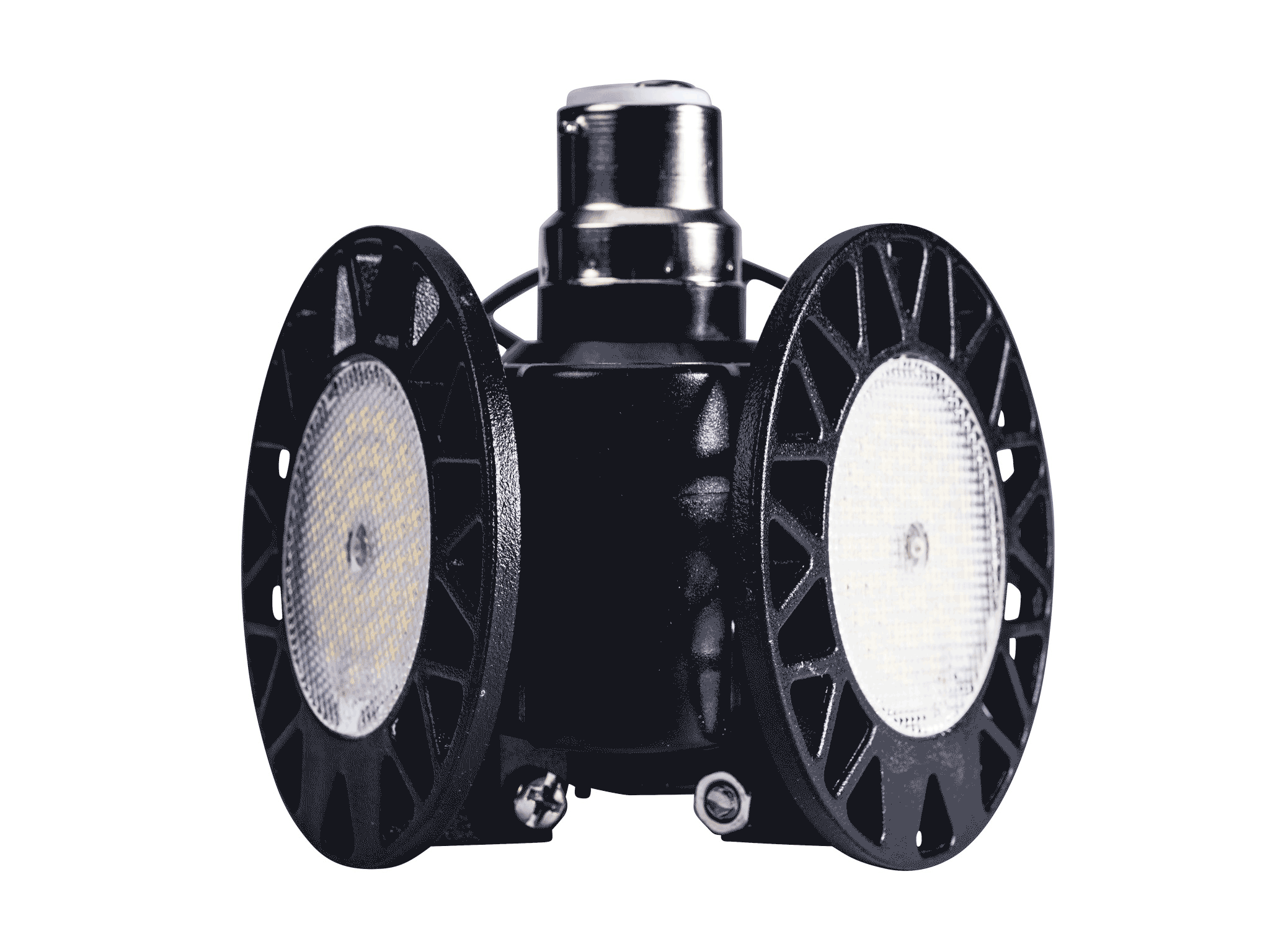 Loft Light Gallery
Upload your before and after pictures
You can upload them to our

Facebook Page

OR tweet them on Twitter to

@loftlegs
Loft Bulb FAQs
We have answers to the most popular questions here >
Other Loft Leg Products
Have you seen our other innovative loft storage products >
Loft Light
Designed to be used with a loft leg platform